Hello everyone,
Hope you all are having a fantastic new year...working towards your resolutions...making plans for the year ahead...trying out new things...
Its amazing how the start of a new year brings this sense of hope and happiness in everyone...
With the same hope in my heart...I tried my hand at mixed media...I altered a tag I got when I bought my jeans...Levis and Lee Cooper jeans come with some sturdy tags...so I always save them...
And now its time for the reveal....tadadada...
I know its not as complicated as the projects by all the awesome Mixed-Media artists out there...but I enjoyed creating this tag...I think the trick with mixed media is not to get overwhelmed by the idea of Mixed Media...
Now on to the details of this tag...
I coloured the whole tag with Black Dyan Reavely paint
The black lace is actually the border of a cardstock...and the silver foil in the background is a crumpled chocolate wrapper coloured a bit with Black Dyan Reavely paint (Gosh...do I love this paint)
I used the silver glitter 3-D liner by Fevicryl for the 2016...
And my favorite part...used Deco Art Crackle paste through Tim Holtz Clockwork stencil and applied Dusty Concord Distress Ink and Vibrant Turquoise Dylusions on it...
The transformation ->
I hope you liked my attempt at Mixed Media...
I am entering this tag in the following challenges:
Used new product Crackle paste for a new year tag ->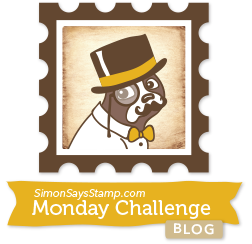 Clockwork stencil ->
Used Clockwork stencil ->
New Crackle paste used for New year tag->