Helloooo everyone,
Sharing a journal page with you today...
When I am working on a scrapbook page or card, I usually clean off my stencils and inks on journal page...they make such cool and interesting backgrounds...and that is how the background of this page came to be...I cleaned off the gesso from the stencils I used on this page and coloured the page with Dyan Reavely black paint...Finaly I removed some of the paint with a wet wipe so the texture of the gesso comes through...
Oooohhh...my favourite part of the page...the heart... some scrunched up thread, a piece of burlap, some recyled denim and a tiny epoxy sticker...
The sentiment is written with a gold paint marker and Uniball Signo White gel pen
P.S. - The denim heart has been cut out from an old pair of jeans...
I am entering this page in the following challenges:
Recycled Denim ->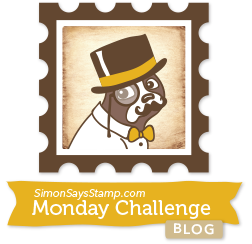 Stencils on background ->
Black paint on background + Paint marker for seniment->
Grungy background and heart->